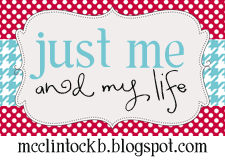 Yes, friends it is that time again! The "Friday Fives" over at my friend Beth's blog. So here it is.

So, today's topic is the 5 people, alive or dead, that I would love to sit down and intervi
ew or have lunch with. There are so many people I can think of that I would just LOVE to meet, how do I choose just 5?

1. Harry Connick
, Jr.
Hm
mmm..... what to say here? If you look at the pictures that should about cover it, but it is so much more! Yes, he is quite a sight to see. But, when he opens his mouth and sings it just makes me melt!

So, to sit down and have a conversation with him...... all I can say is YE
S, PLEASE!



2.Abra
ham
Lincoln


The last
several years I have developed a love of history. The more I read and learn about people from our past, the
more respect I have for this president. I wou
ld love to sit and ask him to just tell me his story. I would love to know how he came to make some of his most important decisions. I can't imagin
e the
stress or the pressure involved, just to know what he was thinking. How interesting and inspi
ring that would be!
3. Glenn Beck
I know, there are people out there who think he is crazy, but I just love him! A couple of
y
ears ago, when you could only hear him on the radio - before his days on Fox News or CNN before that, my sister took me to one of his live events for my birthday. It was amazing! He really does kno
w
his stuff,
he just has a radical way of telling it! I would really get a kick out of talking with him one on one. He
always makes me laugh, too.



4. Jack
ie Kennedy


I don't know why, but she always fascinated me. She was a lov
ely woman who, despite many rough circumstances in her life, always had a smile on her face
and a kind word to say. She also made sure that her children had a "normal" childhood as much they could considering their family. I bet she would have some interesting stories to tell.




5. M. Night Shyamalan
I know, this one probably seems random but bear with me. This is the guy who wrote a
nd directed some of my favorite movies. Movies like: Signs, The 6th Sense, The Village, The Happ
e
ning (I could go on and on!) He is brilliant! I think it would be really fun to sit and hear some of his ideas for what he is going to crea
te next!
I love watching a good, creepy thriller, especially when there is a twist at the end that makes you sit and try to figure everything out or even better when all the confusion of a movie comes together for that "A-Ha!" moment at the end.

Well, That's all folks!